General Home Inspection is a limited visual inspection of all major components of a property including, but not limited to: Roof, Structure, Exterior, Foundation, HVAC systems, Plumbing, and Electrical systems. After the visual inspection is complete, a written inspection report will be emailed to the client. This inspection should be your first step in purchasing a home.
Radon Gas Detection Services
Radon is a cancer-causing radioactive gas. You cannot see, smell, or taste radon, but it may be a problem in your home. The Surgeon General has warned that radon is the second leading cause of lung cancer in the United States today.
Wood Destroying Insect (WDI) Inspections
Safe House Inspectors will evaluate the home's interior and exterior, identify any sign of termite activity as well as conditions conducive to termites or other infestations during a WDI Inspection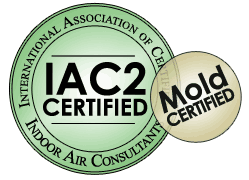 A residential mold inspection is a non-intrusive, visual inspection. During the inspection conditions conducive to mold growth will be observed. Multiple air and surface samples will be taken and sent to a independent lab for analysis, and a report will be produced on all the findings.
Residential Indoor Air Quality Testing
During an Air Quality Test, indoor and outdoor air samples will be taken, along with a surface sample, to determine what the indoor air in a house consists of. A lab will produce a detailed report, and that report will be delivered to the client.
/